BMG Rake Features & Benefits
The rake contains over 1700 Spring Steel tines that are virtually indestructible.

Easy to store on your equipment trailer.
No need to disconnect your hydraulic hoses to use. The Branch Manager Grapple grabs the rake and hooks it into the hanger!

Weight: 130 lbs.

Overall Length: 6 Feet

Durable powder coat paint.

Made in the USA!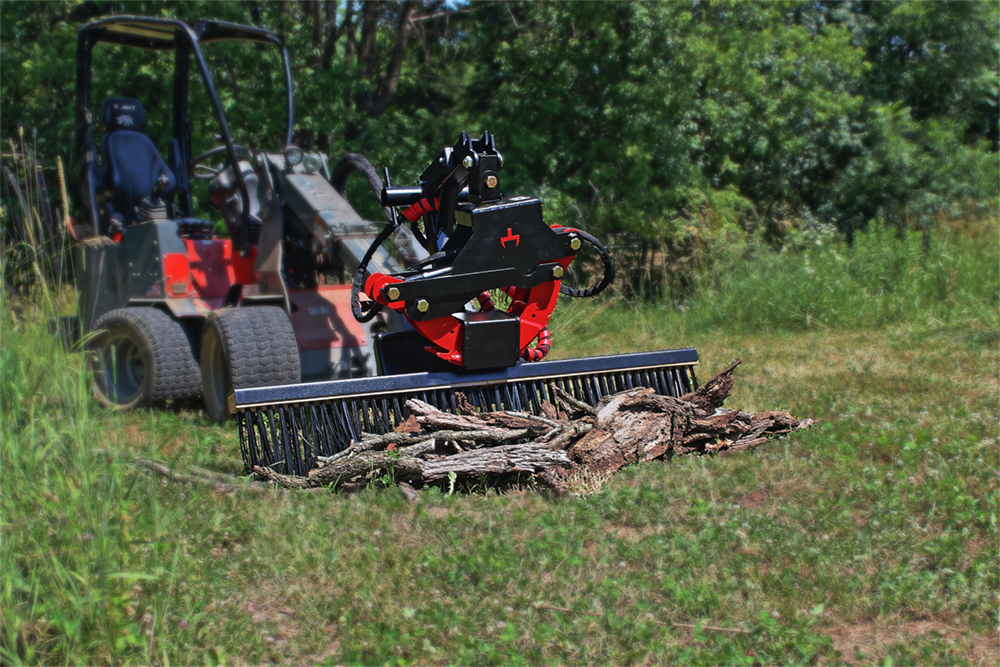 Rake and Scoops
Branch Manager Attachments has 2 great options you can add to its Mini loader Bypass Grapple greatly speeding up treework cleanups. The Rake makes quick work of all the heavy bulk raking. The clamshells(scoops) make quick work of Stump Grindings and rakings.
Make Cleanup Easy
Easily rake up scraps, debris, branches, and more with the BMG Rake.