Original Mini-Grapple Features & Benefits
Mounts onto all mini-loaders, coming fully assembled and ready to go to work.

The swivel mount with free rotation means less maintenance and less weight, allowing you to lift more.

No lock is needed.

Large 56″ opening and lightweight at 239 lbs.

Automatically returns to center.

Free rotation turns the grapple and not your machine, saving wear and tear on both your customers' lawns and your machine.
3″ Rope Bollard
Easily capture the rope mid-line for lifting or directing in tree operations.
Branch Manager BMG Grapple Tree Pusher
Aggressive teeth help the tree pusher stay on track.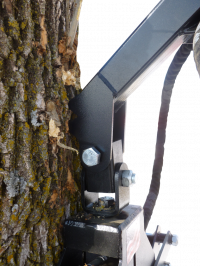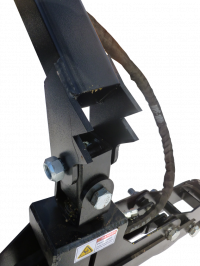 Branch Manager BMG Grapple Tree Pusher
The built-in tree pusher allows you to assist felling a stem.
BMG Receiver Hitch Included
Quickly and easily move your chipper or trailer on the job site.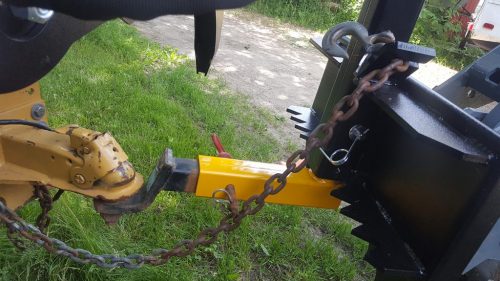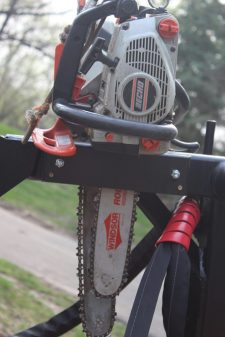 BMG Saw Scabbards Included
You know when you're driving your machine and you have no place to put your saw? The Branch Manager™ Mini Grapple solves this by giving you dual saw scabbards built with UHS industrial plastic to safely transport your saws without dulling the teeth.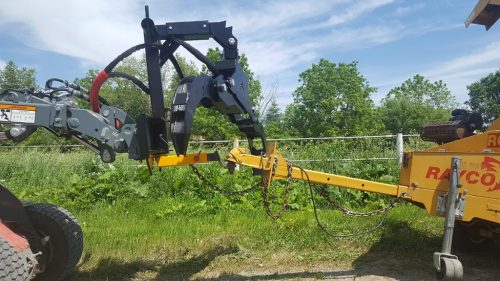 Chipper Trailer Hitch Receiver
Quick install trailer hitch to move your chipper, trailer, anything!
Chipper Feed
Feeds a chipper better than ANY "bucket" style grapple. "Once you feed a chipper with our grapple you'll never want to go back to a bucket-style grapple"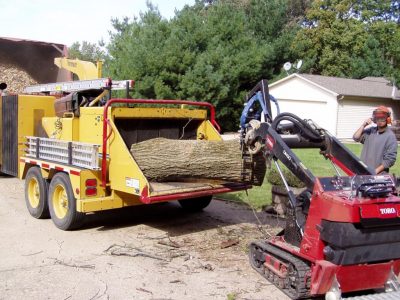 Reach Up & Grab Over Fences & Obstacles