The Original BMG built with Hardox® Wear Plate
Mounts onto all mini-loaders, coming fully assembled and ready to go to work.
Large 56″ opening
Light weight of 350 lbs.
Turn the grapple with powered rotation instead of your machine, saving wear and tear on both your customers' lawns and your machine!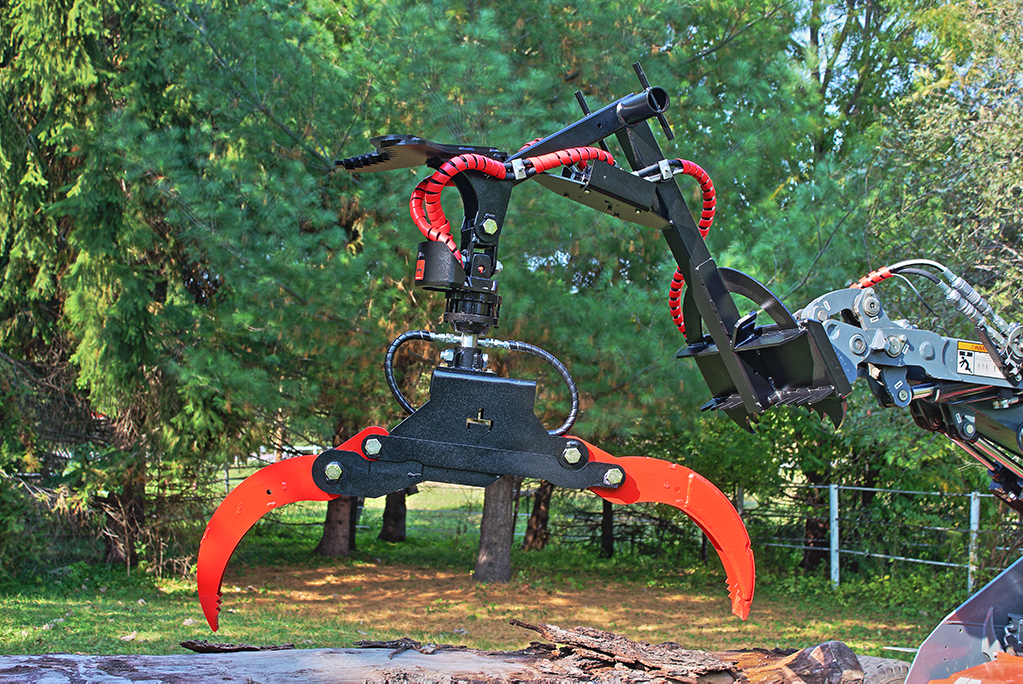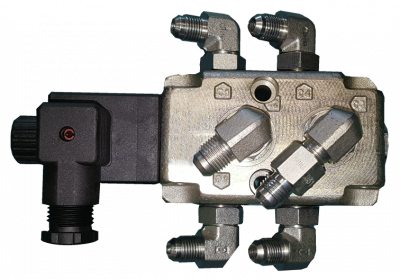 Oil Diverter
4-hose models are available for machines with 2 auxiliary hydraulic circuits.
The rotator function is achieved via the electric oil diverter. When energized, it switches the oil flow to the rotator instead of the grapple. No messing with levers! Branch Manager™ rotating grapples include an electric kit to wire into your machine.
3″ Rope Bollard
3″ Rope Bollard for you to easily capture the rope mid-line for lifting or directing in tree operations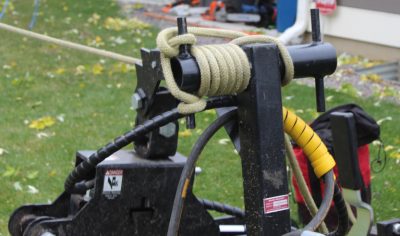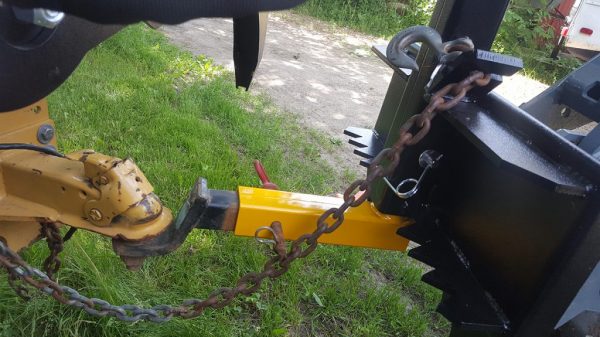 Branch Manager Grapple (BMG) Receiver Hitch Chain
Handy receiver hitch to move a chipper or anything!
*Don't forget to hook the safety chain on your equipment to the safety chain slot
Branch Manager Grapple (BMG)
Carry your brush and logs out long instead of wide, get bigger pieces through tighter accesses. Turn the grapple and not your machine, less wear and tear on lawns and your machine.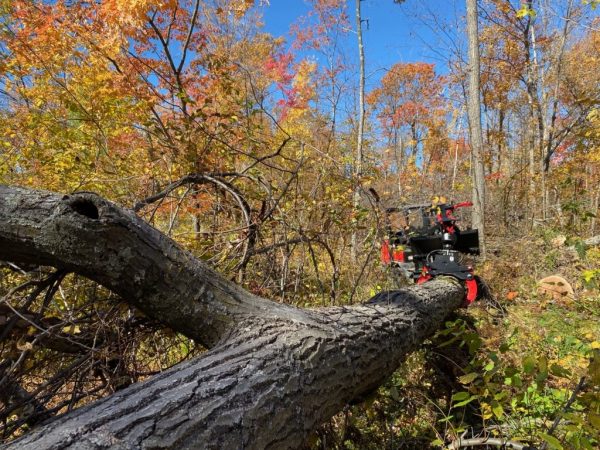 Branch Manager Grapple (BMG)
Feeds a chipper better than ANY "bucket" style grapple. "Once you feed a chipper with our grapple you'll never want to go back to a bucket-style grapple."
Branch Manager Grapple (BMG) Pulling a Chipper With its Hitch
Quick install trailer hitch to move your chipper, trailer, anything!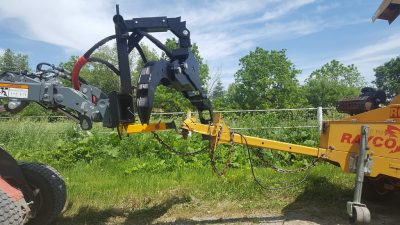 Cleanup is faster. Sweeps grass & streets & pushes snow.