Mounts onto 3 – 6 Ton excavators.
Comes fully assembled and ready to go to work.
Large 53″ opening.
Sturdy build at 600 lbs.
Our log lifter turns the grapple, not your machine, saving wear and tear on lawns and machines.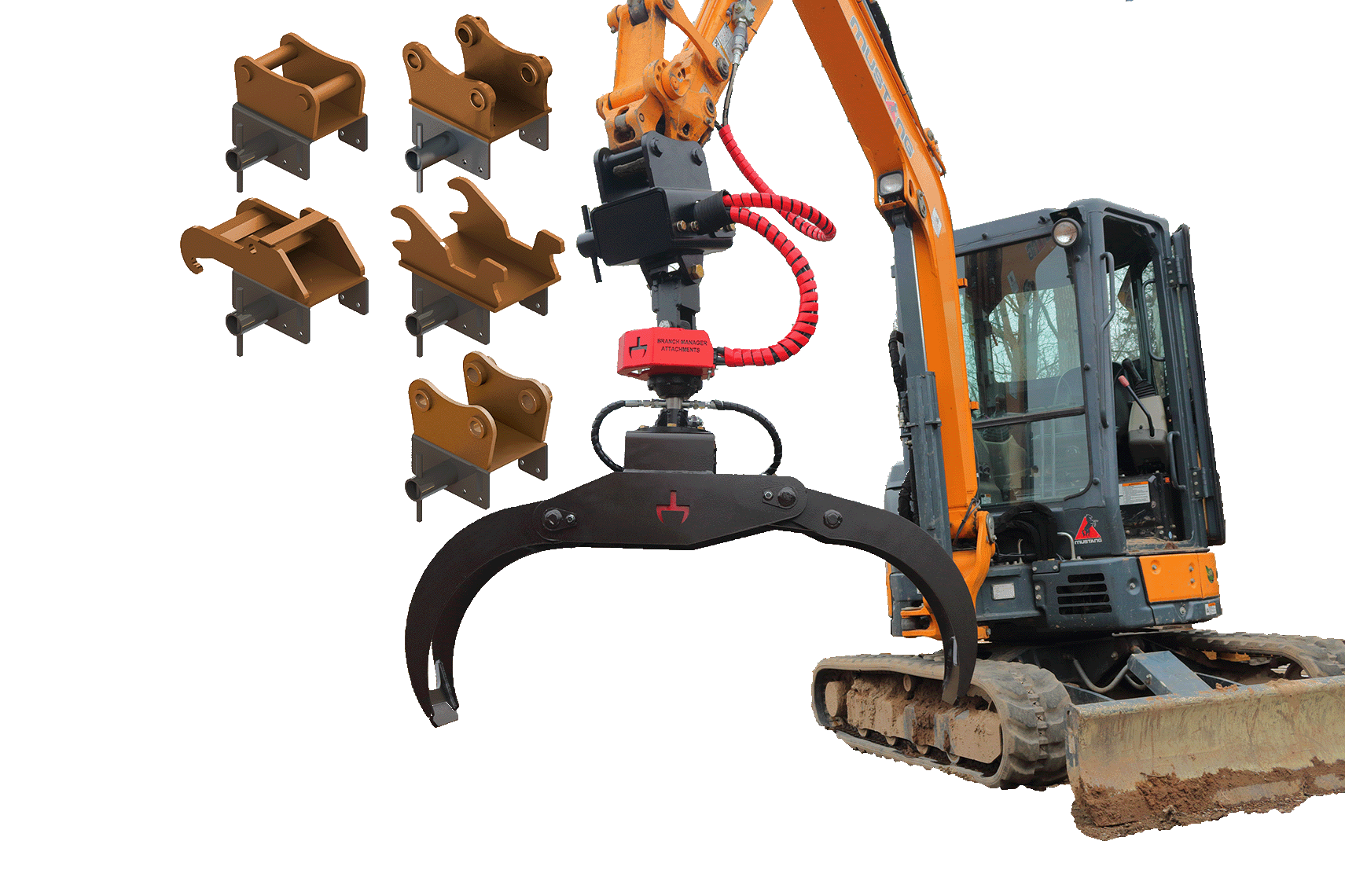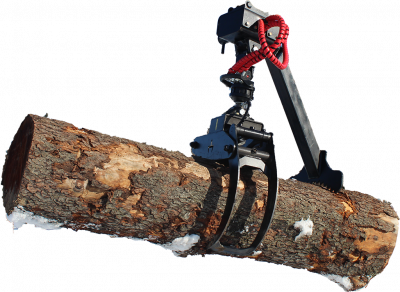 Branch Manager Grapple for Mini & Midi Excavators
The Heeling Bar allows for better control over a log with the dangle-style excavator grapple.
Branch Manager Attachments Hydraulic Rotator Hose Guard & Routing
Our new rotator hose guard keeps hoses out of harm's way, protecting them from stray branches, debris, and direct impacts to the grapple!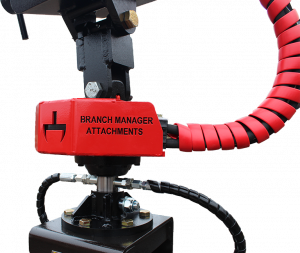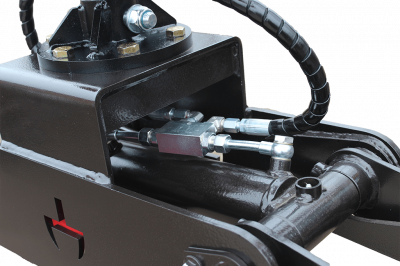 Pilot Operated Check Valve
This standard feature of our T4000 series product line will ensure the grapple maintains its grip in the event of a hydraulic line losing pressure. This safety feature becomes especially important on machines with a higher lift height like an excavator.
Rope Bollard on Branch Manager Grapples for Mini & Midi Excavators
Our T4040 Excavator Grapple also has a Rope Bollard so you can easily tie off and lower sections of a tree.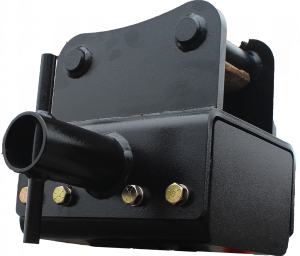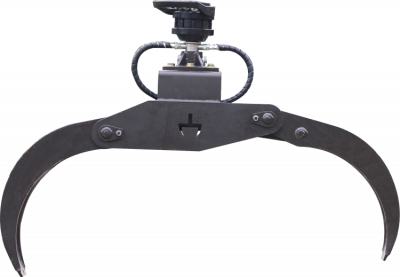 Grapple Head
The grapple head is made of SSAB Hardox® 450 steel, increasing its maximum tensile strength and durability while maintaining a lighter grapple.
Reach Up & Grab Over Fences & Obstacles