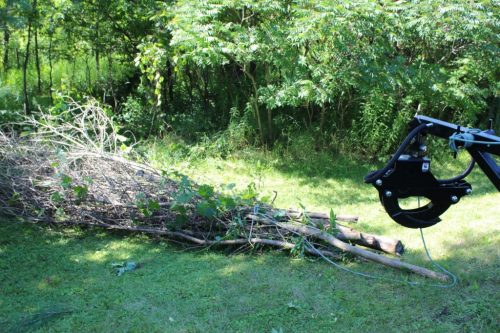 Mounts Onto 3-Point Tractors
Mounts onto 3-Point tractors, coming fully assembled and ready to go to work. Stop hurting your back and use the BMG3PT!
360° Universal Swivel Mount knock-around rotation means less skidding on lawns and streets, saving wear and tear on both your customers' lawns and your machine
Large 56″ opening, lightweight at 210lbs, returns to the center via simplistic hose push-back system
Branch Manager Grapple
Carry your brush and logs out long instead of wide, get bigger pieces through tighter accesses. Turn the grapple not your machine, less wear and tear on lawns and your machine.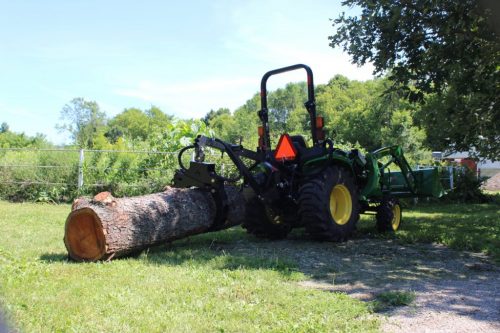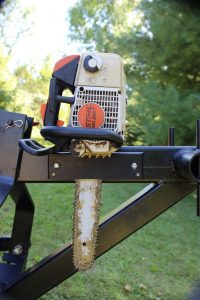 Safely Transport Your Saws
You know when you're driving your machine and you have no place to put your saw? Branch Manager™ solves this by giving you dual saw scabbards, built with UHS industrial plastic to safely transport your saws without dulling the teeth.
3″ Rope Bollard
3″ Rope Bollard for you to easily capture the rope mid-line for lifting or directing in tree operations.