BMG Rake Features & Benefits
Contains over 1700 Spring Steel tines that are virtually indestructible.

Easy to store on your equipment trailer.
Mounts available for all machines, including but not limited to Mii niversal (Toro Dingo, Ditch Witch, Vermeer), Avant, Multi-One, Cast, Bobcat MT, Full-Size Skid Steer

Weight: 130-160 Ibs.
Overall Length: 6 Feet
Durable powder coat paint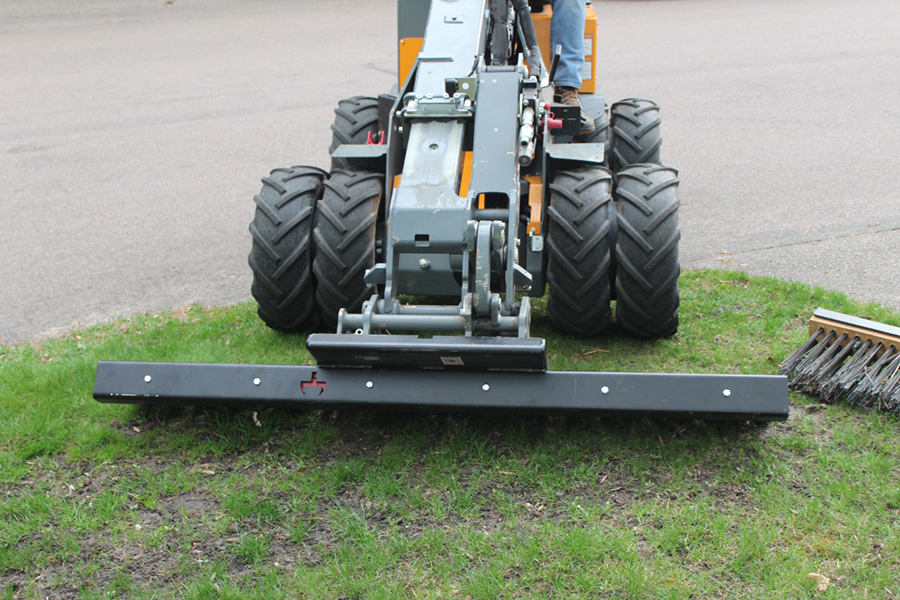 Cleanup is faster. Sweeps grass and streets and pushes snow.