Branch Manager Horizontal Root Grapple Features
HR3036 – BMH Root Grapple
275 LBS
41″ Opening
36″ Wide
HR3042 – BMH Root Grapple
315 LBS
41″ Opening
42″ Wide
HR3048 – BMH Root Grapple
342 LBS
41″ Opening
48″ Wide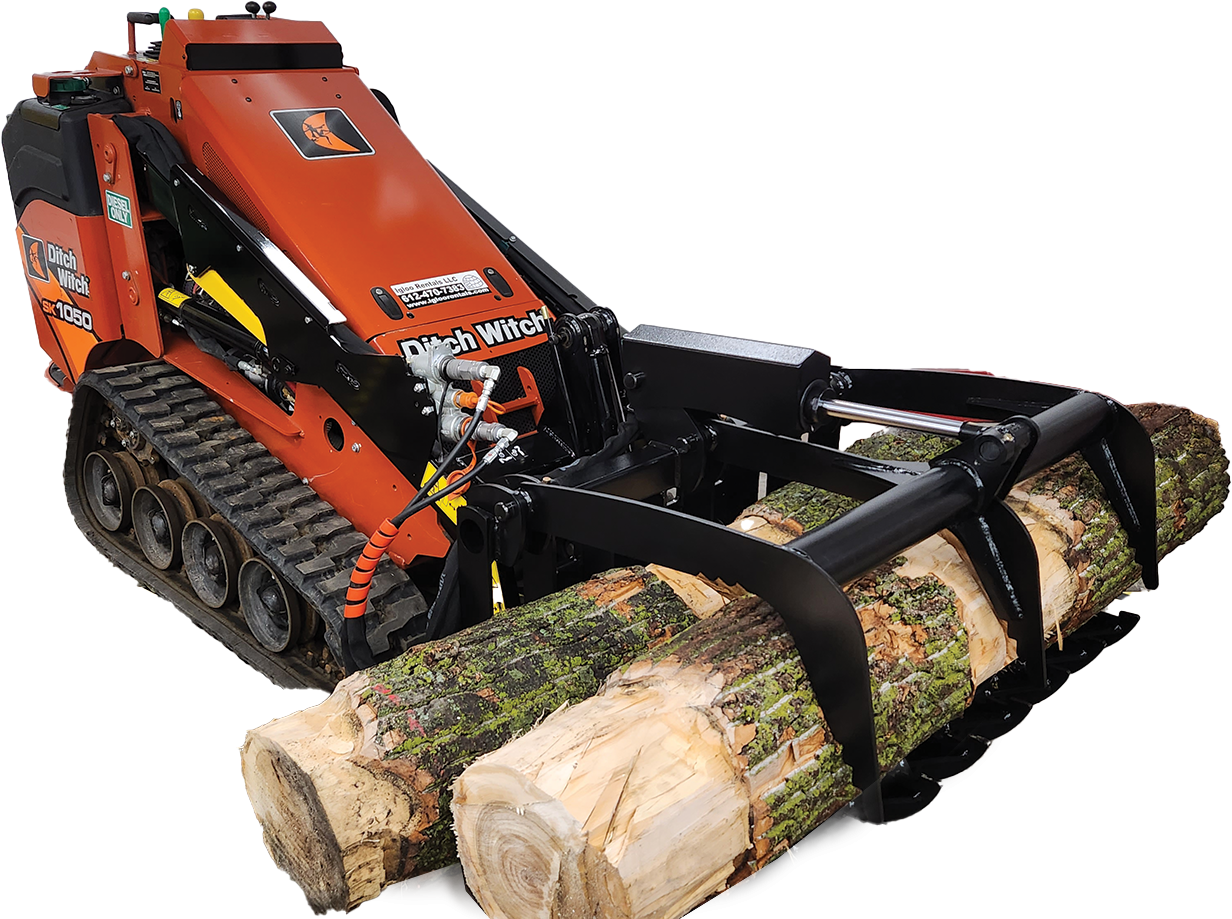 The angle of the upper grapple claw helps to crush brush and bulk material into the grapple, unlike horizontal root grapples that eject brush when closing. We've added stepped teeth to the claw tips and arms to further enhance the brush crushing ability.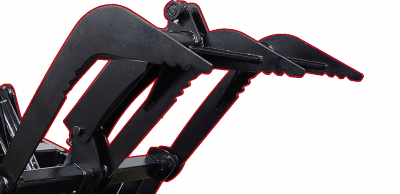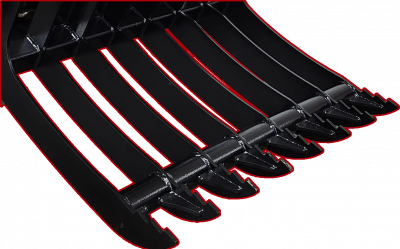 The tips of the lower grapple tines are angled upwards to avoid lawn damage and help to cradle brush and logs. The arc of the lower tines also encourages tree debris to stay in the grapple, even when the claw is open!
The stepped teeth on the grapple tips help to cradle brush and logs by catching and digging into the wood. This makes it more difficult for the logs to slide out of the grapple, and they will instead need to roll out. To do this, you will need to tilt the grapple forward.
Our angled cylinder guard protects the grapple's cylinder, hoses, and fittings from stray branches. The angled top of the guard deflects debris, while the increased strength prevents debris from crushing it down onto the fittings. This increases the uptime of the grapple by minimizing damage.